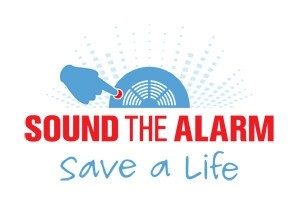 Are You Ready to Sound the Alarm?
Every day, seven people die and another 36 are injured due to a home fire. Sadly, many of these cases could have been prevented with properly working smoke alarms. That is why the Red Cross is ready to Sound the Alarm in our Southern California communities.
Sound the Alarm is a national Red Cross campaign consisting of a series of home fire safety and smoke alarm installation events.