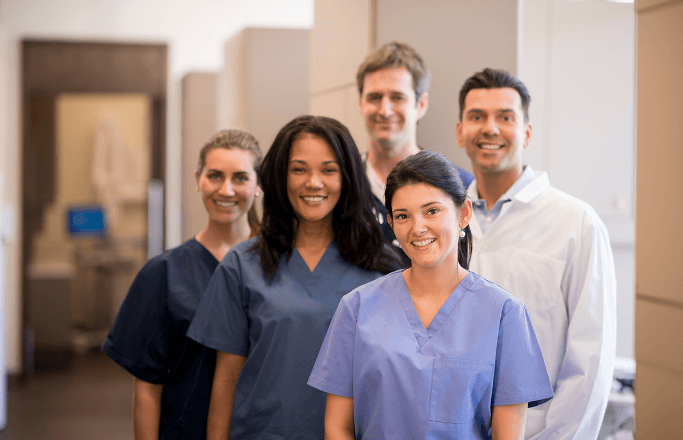 Train with the Red Cross
Whether you are a student who wants to train and test to be a nurse assistant or a provider who wants to offer this training, consider all that the Red Cross has to offer. The 5,000 students who take our program annually average a 90% graduation rate, and upwards of 80% pass the state exam to become a licensed or certified nurse assistant (CNA). The Red Cross has been the gold standard in nurse assistant training since 1990.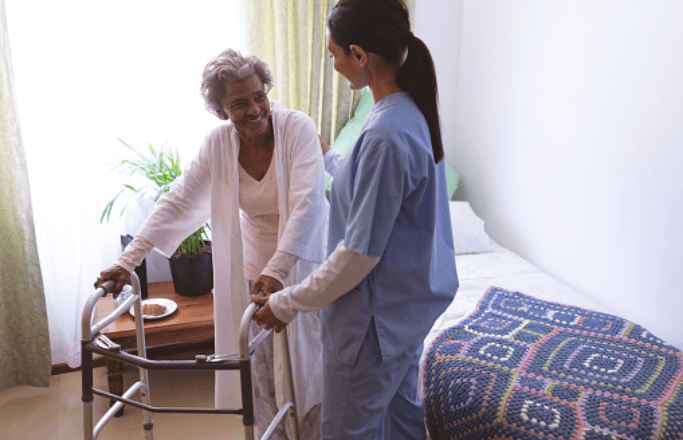 About the Course
Taught by credentialed nurse instructors with professional experience, our Nurse Assistant Training program delivers an engaging curriculum that meets state and federal education regulations. Theory and skills practice, including a clinical experience at a skilled nursing facility, is conducted under nursing supervision. The course content focuses on critical thinking, decision-making and team concepts while incorporating elements of care and communication/interpersonal skills.
Students can generally expect to complete their training and be ready to take their state certification exam to become a licensed or certified nurse assistant (CNA) within 4 to 8 weeks of beginning their training. Before sitting for the state exam, students may add on an optional online test prep module to practice and improve their performance.
How Nurse Assistant Training Is Taught
Red Cross Nurse Assistant Training providers are carefully vetted to ensure that they provide an educational experience that produces highly qualified, well-rounded nurse assistants. In addition to a clinical component in a designated healthcare facility, providers in our network offer this education in two different formats:
Blended Learning (digital + classroom): The dynamic content, with movie-quality videos, expert segments and story-based interactive sections, is a refreshing alternative to "read-test-repeat" online theory formats.
Preview the Blended Learning video content