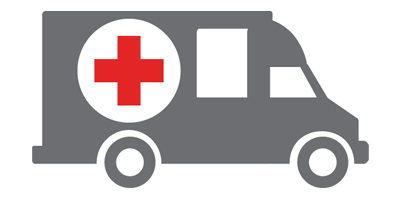 U.S. Response
U.S. officials are reporting damage of at least $10 billion, making Matthew the costliest hurricane since Sandy in 2012.
---
Hurricane Matthew made landfall in the United States on Saturday, October 8, bringing up to Category 4 force winds, rain and storm surge to communities across the Southeast. And although the storm downgraded to a post-tropical cyclone by the time it reached the Carolinas, torrential downpours inundated already saturated terrain. In North Carolina and South Carolina, swollen rivers have transformed thoroughfares into canals and homes into sodden islands, in some cases with only the roof or the windows peeking above the water.
With your support, so far we have:
Hurricane Matthew Relief - From Florida to the Carolinas
Getting help to some areas is still challenging, due to devastating floodwaters and closed roads. As conditions improve, the Red Cross and our partners will be able to reach more affected communities. We are working in close collaboration with government officials and community partners to coordinate response efforts to ensure people receive the help they need as quickly as possible.
Our work is just beginning, and Red Cross staff and volunteers will remain in hardest hit areas in the days and weeks to come to provide the resources people need to get back on their feet and return to a sense of normalcy.
The storm's deadly force has been felt from Florida to Virginia and beyond.
Haiti Response
The American Red Cross will continue to work with local and international partners in Haiti to mobilize and deliver critical relief.
---
American Red Cross Response in Haiti:
A week after Hurricane Matthew made landfall, the American Red Cross continues to work with local and international partners in Haiti to mobilize and deliver critical relief.
"Our hearts go out to the people of Haiti who've been so tragically impacted by disaster once again," said Lesley Schaffer, Regional Director, Latin America and the Caribbean, American Red Cross. "Our most pressing concerns on the ground right now are shelter, clean water, sanitation and stemming the spread of cholera."
Matthew, the largest disaster in Haiti since the 2010 earthquake and the largest storm to hit the country in 50 years, has left tremendous destruction in its wake. As a result of widespread flooding, damage to infrastructure (water systems, electricity and roads) and major crop and livestock loss, 1.4 million people are in need of humanitarian assistance, according to the United Nations.
The global Red Cross Red Crescent network is urgently assessing the damage, addressing critical needs and coordinating assistance in the South, West and Northwest of the country. At the frontlines of this response are thousands of volunteers from the Haitian Red Cross who have been mobilized since before landfall.
Since the storm passed, the American Red Cross, working with the Haitian Red Cross and other aid organizations, has distributed hygiene kits and cooking supplies to help support many of the more than 175,000 thousand people in shelters. The American Red Cross is also combating the increased threat of cholera by delivering cholera-prevention kits—containing things like soap, buckets and water purification tabs—to medical facilities. Additional relief supplies for water purification, as well as shelter kits and mosquito nets, are being procured locally and internationally for distribution.
Destroyed communication systems coupled with poor road accessibility continue to prevent many people from reaching their family members located in the areas devastated by Hurricane Matthew. To facilitate communication between family members, the Red Cross Restoring Family Links program has activated the FamilyLinks website, available in English and French, https://familylinks.icrc.org/online-tracing/, where individuals can register missing persons, register themselves as safe and search a database of other registered persons. To restore cell phone communication, three antennas placed by the Haitian Red Cross and their Red Cross partners in the affected regions enable people to contact their loved ones.
As a result of established networks and partnerships on the ground, the American Red Cross is supporting the Haitian Red Cross' key coordination role with local authorities and other humanitarian organizations, including the U.S. government, to deliver more relief. The American Red Cross is also helping to provide telecommunications support for humanitarian operations on the ground.
Donate Now to Hurricane Matthew Response