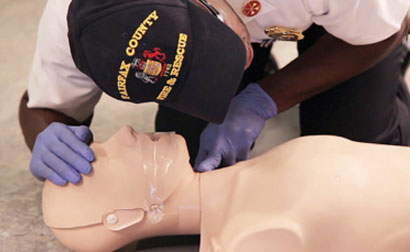 Taking a BLS Class
Get a better BLS product at a better price. Basic Life Support for Healthcare Providers (BLS) uses a scenario-based approach to develop the critical thinking and problem solving skills that drive better patient outcomes. It is consistent with AHA Guidelines for CPR/ECC, and covers breathing and cardiac emergencies - including CPR, AED, and obstructed airway - for adult, child, and infant patients. Courses are delivered nationwide by our expert instructors, and give you the flexibility to complete part of your training online through our dynamic Simulation Learning experience, which combines online coursework with in-person skills sessions, so you can earn your BLS certification your way.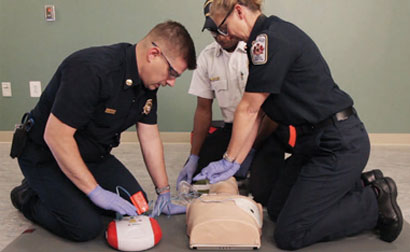 Basic Life Support Training
The American Red Cross offers BLS training for individuals and teams, and courses that are held entirely in person, or through our blended Simulation Learning experience, which combines online classwork with in-person skills sessions. This way, you can learn on your schedule - and in the way that suits you best. Regardless of which type of course you choose, you'll receive instruction from world-class professionals, as well as science-based information that includes the latest protocols, so you can deliver care to those in need and help improve patient outcomes.
Providing BLS Care
For BLS providers, when emergencies arise, it's your job to be able to provide care to whomever is in need. That's why Red Cross BLS classes cover best practices for delivering care to infants, children and adults. And because skills can be lost if they're not used regularly, we also offer refresher materials and a printout of some basic BLS steps that can help you stay sharp between calls.