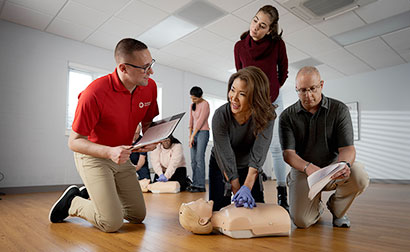 New Red Cross Instructors
American Red Cross Instructors are a highly trained, elite group of professionals. They teach valuable lifesaving skills to an average of 4.8 million people a year in businesses, schools and communities. Whether you are brand new to Instructor training or bridging from another organization, learn how to become a new Red Cross Instructor today.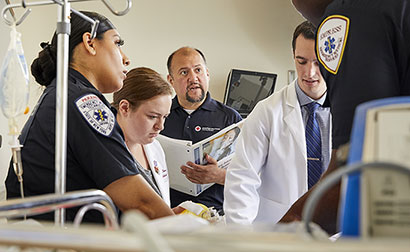 Red Cross Instructor Training
A Red Cross Instructor Trainer teaches and certifies other Instructors (also known as train-the-trainer or Instructor Faculty at other organizations). Being a Red Cross Instructor Trainer is a fulfilling and rewarding experience. Find out more on how to become part of this highly qualified group.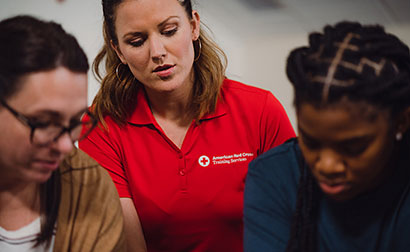 Easy Bridging to Become
a Red Cross Instructor
Do you or your Instructors, Instructor Trainers and/or Training Center Faculty hold a current Instructor certification from a comparable training organization such as the American Heart Association (AHA) or the Health & Safety Institute (HSI)? If so, it's easy to bridge to American Red Cross First Aid/CPR/AED training and Resuscitation Suite™ BLS, ALS (sometimes referred to as ACLS) and PALS training courses.
1. Register for the appropriate bridge.
2. Fill out the online form and submit it with the required credentials.
3. Review Instructor Training program materials.
4. Take the free online Instructor bridge course. No in-person class is required.