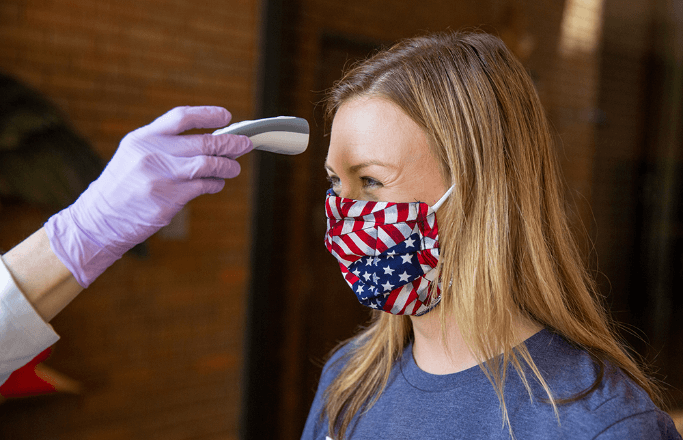 Training Options During COVID-19
Whether you need First Aid/CPR/AED training to satisfy an OSHA-mandated job requirement or are just looking to keep your loved ones safe, the American Red Cross offers a two-part provisional certification course to meet your training needs. Part of this course includes a skills session/skills test using social distancing approaches and in compliance with public health guidance.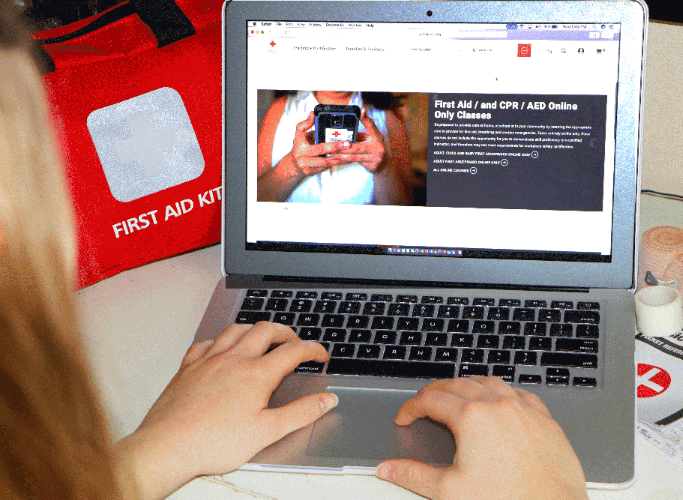 How It Works: Provisional First Aid/CPR/AED Certification Courses
Once you successfully complete the online portion of the two-part blended learning course and receive your provisional certificate stating that the online training has been successfully completed, you will have up to 1 year for the skills test to be taken. During this time, you will have access to Red Cross online content so that you can refresh your knowledge before the skills test. After a successful skills test within 1 year, a 2-year, OSHA-compliant Red Cross certification will be issued.
Provisional Adult First Aid/CPR/AED Skills Session
Provisional Adult and Pediatric First Aid/CPR/AED Skills Session