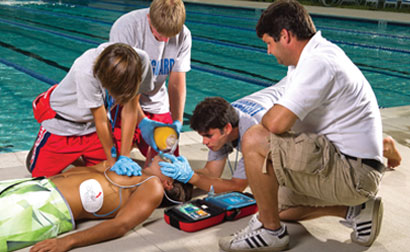 Taking an AED Class
Sudden cardiac arrest can happen to anyone, at any time. With Red Cross AED and CPR training, you can learn when – and how – to use an automated external defibrillator (AED). Our CPR/AED courses are developed and taught by experts with decades of combined experience – and deliver simple-to-use techniques and information that can help you save a life. Training is available via our award-winning online classes, in person at more than 550 locations across the United States, and through our innovative blended Simulation Learning, which combines online coursework with an in-person skills session, so you can learn your way and on your schedule.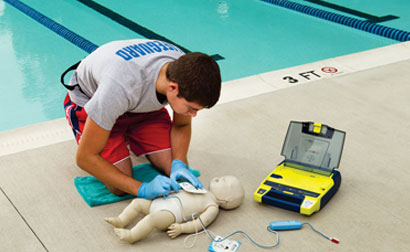 AED Training
The American Red Cross delivers best-in-class training online and in hundreds of locations across the country. With instructors who have the latest science-backed information, as well as the knowledge and skills needed to teach you how to save a life – no matter what your learning style may be – we can help you receive AED certification, as well as the confidence to provide care when it's needed most.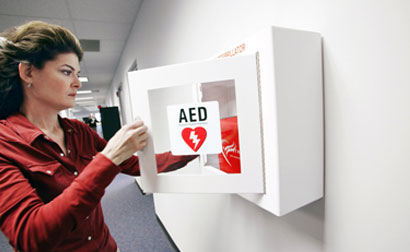 Using an AED
Being able to provide help to anyone at any time is a powerful thing. That's why, at the Red Cross, AED classes are designed to teach you how to use an automated external defibrillator on both kids and adults. This way, you can provide care - no matter where you are or who the "patient" may be. Unfortunately, unless you take actions to retain your skills, you're likely to forget how and when to use an AED. So, to help you stay prepared we offer online refresher materials that allow you to test your skills as often as you'd like. We also provide you with access to a printable list of the basic steps for using an AED that you can keep at your desk, in your first aid kit, and more - and review them at any time.