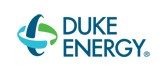 Duke Energy knows that disasters can strike at any time and affect thousands of people. Our partnership with the Red Cross helps ensure more communities are prepared for hurricanes, winter ice storms, floods and other disasters. We also know a region's recovery continues long after an actual event which is one of the reasons the company partners with the Red Cross to support disaster relief efforts.
This partnership is a natural fit. Both Duke Energy and the Red Cross work to get things back to normal following major storms and events. Duke Energy is committed to storm preparedness and restoration, and maintains its own plan to respond to hurricanes, floods and other emergencies that affect its electric and natural gas customers in six states – North Carolina, South Carolina, Florida, Indiana, Ohio and Kentucky.
The Red Cross and its volunteers are there 24/7 to help our communities and neighbors in difficult times. On behalf of our 7 million electric customers and 500,000 natural gas customers, we're pleased to be a supporter of the American Red Cross Disaster Responder Program.
Learn more about Duke Energy and its philanthropic arm, the Duke Energy Foundation, by visiting http://www.duke-energy.com ».