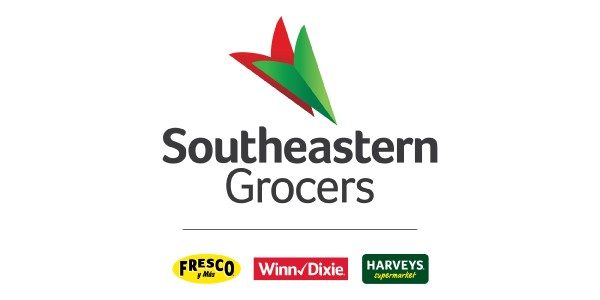 Southeastern Grocers has a long-standing relationship with the American Red Cross, beginning with its more than 50-year partnership with Winn-Dixie. When Winn-Dixie became a part of Southeastern Grocers, the relationship with American Red Cross continued to flourish as all of Southeastern Grocers' banners came together to maximize involvement for greatest impact when disaster strikes.
The partnership between the American Red Cross and Southeastern Grocers is a natural fit as all three banners – BI-LO, Harveys and Winn-Dixie – have been affected by natural disasters at some time in their history and are committed to giving back to their communities in times of need. Southeastern Grocers and the American Red Cross continue to work together to raise funds and secure resources and supplies for those in need using the Neighbors Helping Neighbors community donation program.
Neighbors Helping Neighbors is a legacy program from the Winn-Dixie banner, which has been integrated into both the BI-LO and Harveys banners. It is activated in reaction to hurricanes, severe weather and/or other natural disasters. During times of crisis, Neighbors Helping Neighbors becomes Southeastern Grocers banners' priority over all other charitable initiatives. It encourages customers to donate to neighbors in need at our registers while they do their regular grocery shopping. And as customers can choose the dollar amount donated, Neighbors Helping Neighbors offers a convenient, affordable way to provide support to those affected by disaster.
As a Disaster Responder partner, Southeastern Grocers ensures that relief services such as food, shelter and other basic necessities are available immediately to victims of disaster. Between disaster incidents, Southeastern Grocers support enables the American Red Cross to prepare for upcoming emergencies so that it can mobilize its network of volunteers and emergency supplies at a moment's notice.
Southeastern Grocers, LLC, is the parent company of BI-LO, Harveys and Winn-Dixie grocery stores and is the fifth-largest conventional supermarket chain in the U.S. and the second-largest conventional supermarket in the Southeast based on store count. The company employs more than 72,000 associates who serve customers in approximately 804 grocery stores and 531 in-store pharmacies throughout eight southeastern states of Alabama, Florida, Georgia, Louisiana, Mississippi, North Carolina, South Carolina and Tennessee. Through its Foundation, Southeastern Grocers was able to give $3.1 million to its charitable partners this year – including the American Red Cross.