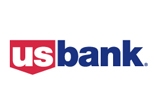 Our partnership with the American Red Cross Disaster Responder Program is now in its second year. Last year, we contributed $435,000 to disaster relief efforts thanks to the generosity of employees and customers, and grants from the U.S. Bank Foundation.
Your impact goes beyond money. Last year, U.S. Bank employees contributed 1,456 volunteer hours and 1,984 units of blood. We have 20 employees who are serving as board members of their local American Red Cross chapter, and we hope to see that number grow as our partnership continues.
Through our partnership, the Red Cross has helped us offer CPR training and "Aware and Prepare" emergency preparedness fairs to employees in several markets. Even more opportunities will be available in 2014.