Making the water safer for everyone.
The Centennial Campaign
For more than 100 years, we've been helping millions of kids, teens and adults learn how to swim and become lifeguards and instructors. So the water can be a safer place for everyone. The American Red Cross created the first national water safety program in the U.S. — and today it's still the gold standard for aquatics training. All of that training is making a difference. In the last century, we've helped to reduce accidental drownings by nearly 90% nationwide.
Join us as we champion water safety for the next 100 years. With programs based on the latest science, and new ways to learn in the water and online, you'll be ready to get your feet wet.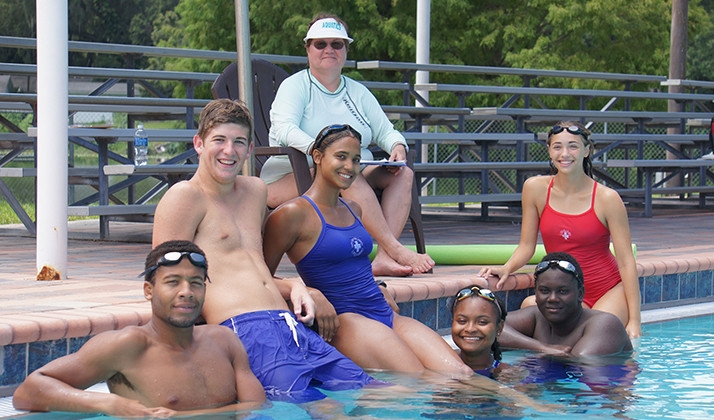 July 2, 2016. Red Cross Water Safety Instructor Trainer Alexis Feldman trains a new group of WSIs who will teach children and adults to swim and be safe in and around the water as part of the Aquatics Centennial Campaign with the City of Orlando Department of Families, Parks & Recreation.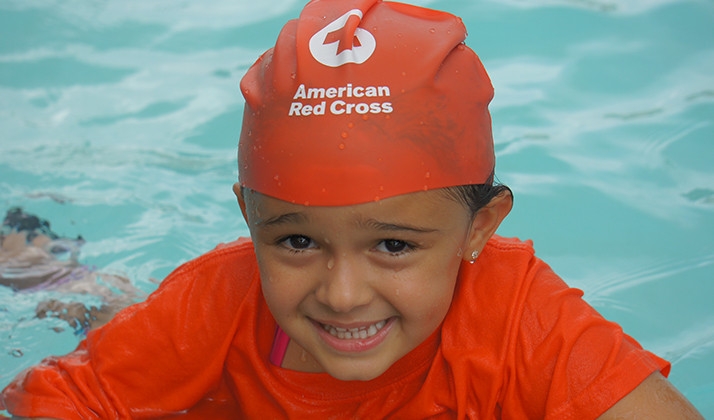 July 26, 2017. Gabriela Jimenez, 5, beams with pride as she learns to swim and be safer in and around the water.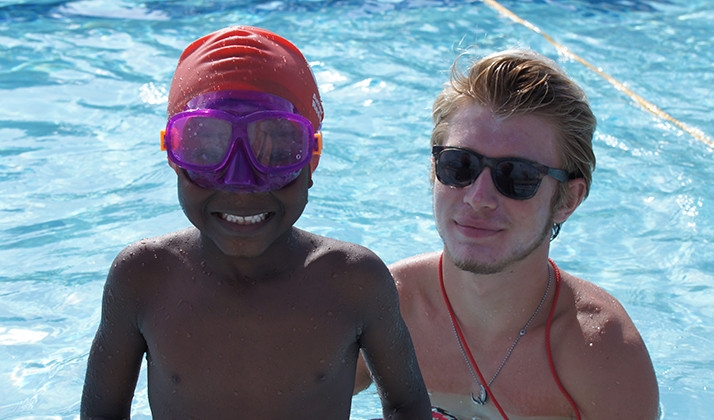 June 14, 2017. Nathan Louis, 6, is all smiles in his swim lessons with Water Safety Instructor, Charles Eggers, 17, as part of the Aquatics Centennial Campaign.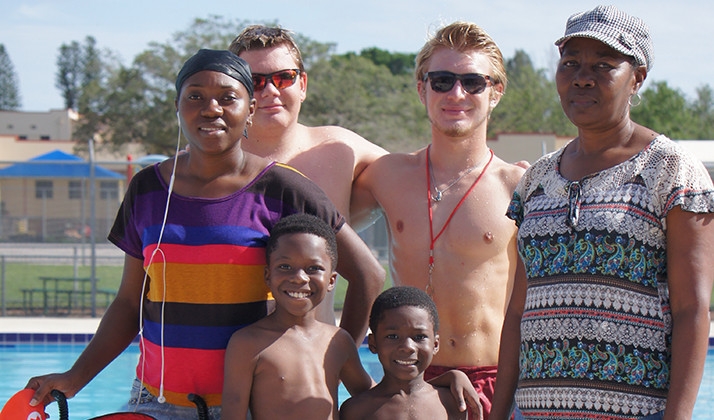 June 14, 2017. Learning to swim and about water safety is a family affair in the Aquatics Centennial Campaign.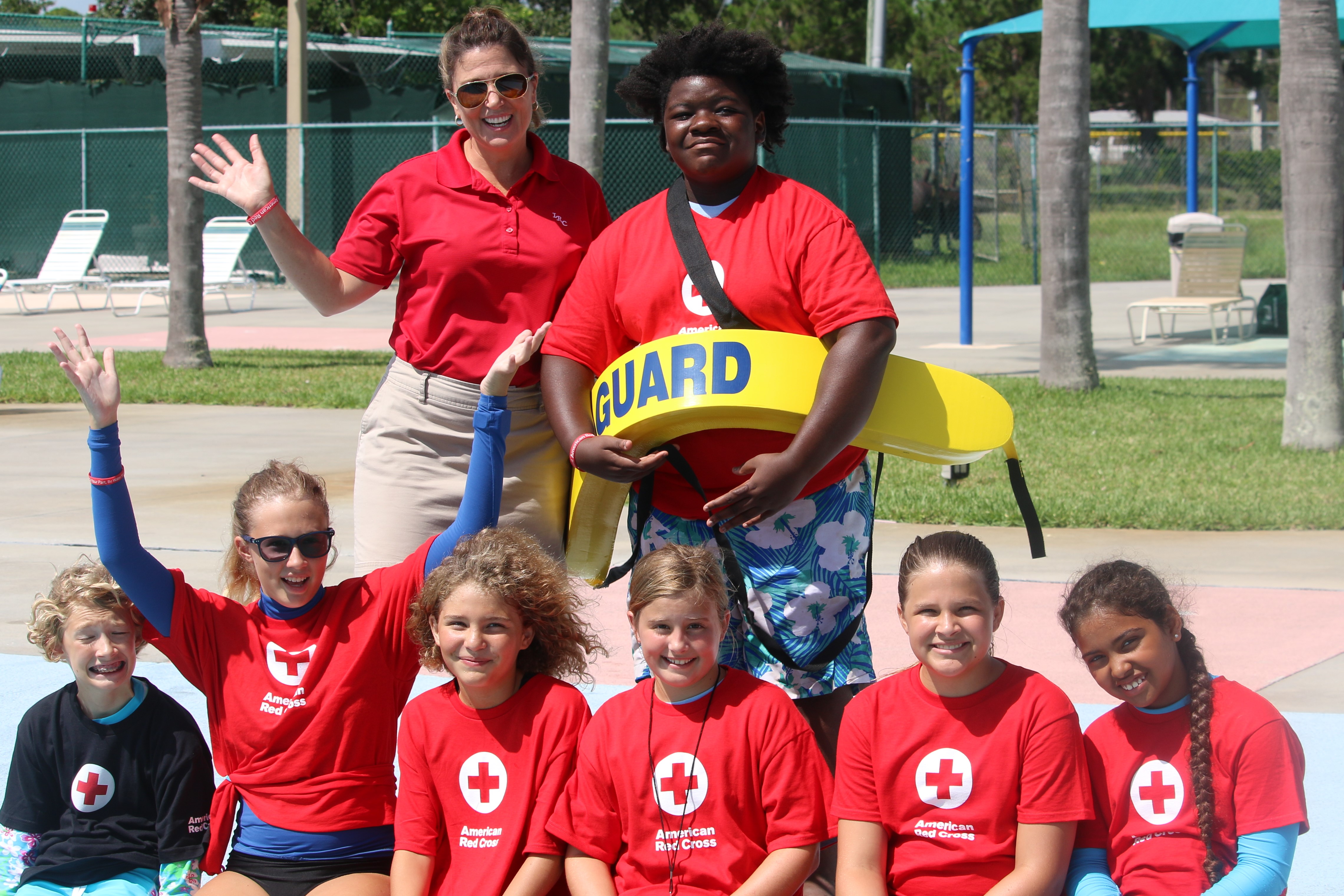 July 15, 2019. Future lifeguards in the making! These youth participate in Junior Lifeguarding through the Indian River County Recreation Department – a proud participant in the Centennial Campaign.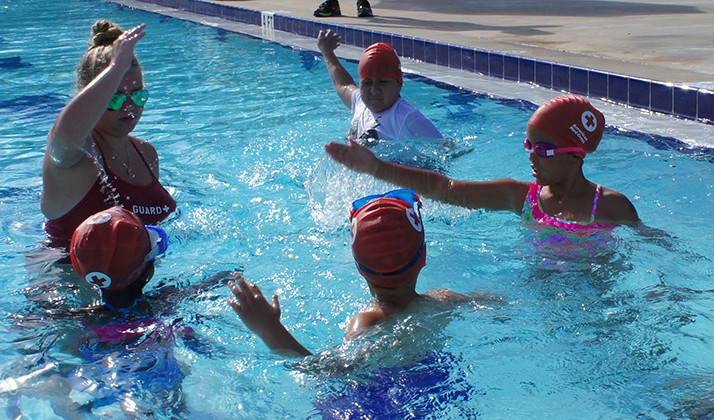 June 14, 2017. Water Safety Instructor, Leila Horne, 17, teaches her students arm strokes during swim lessons as part of the Aquatics Centennial Campaign.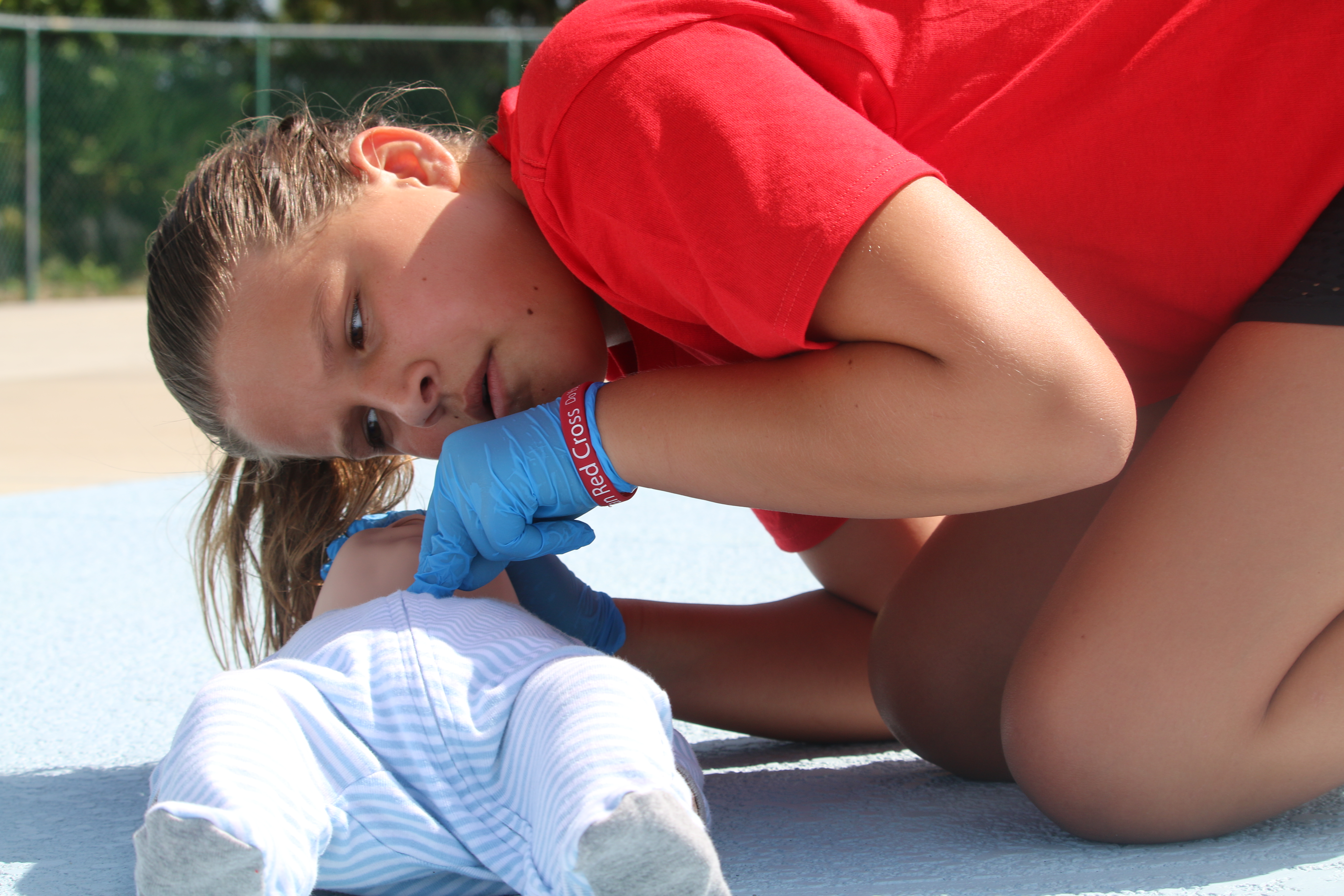 July 15, 2019. Heather Cousino, 13, learns CPR in her Junior Lifeguarding course that is supported by the Centennial Campaign.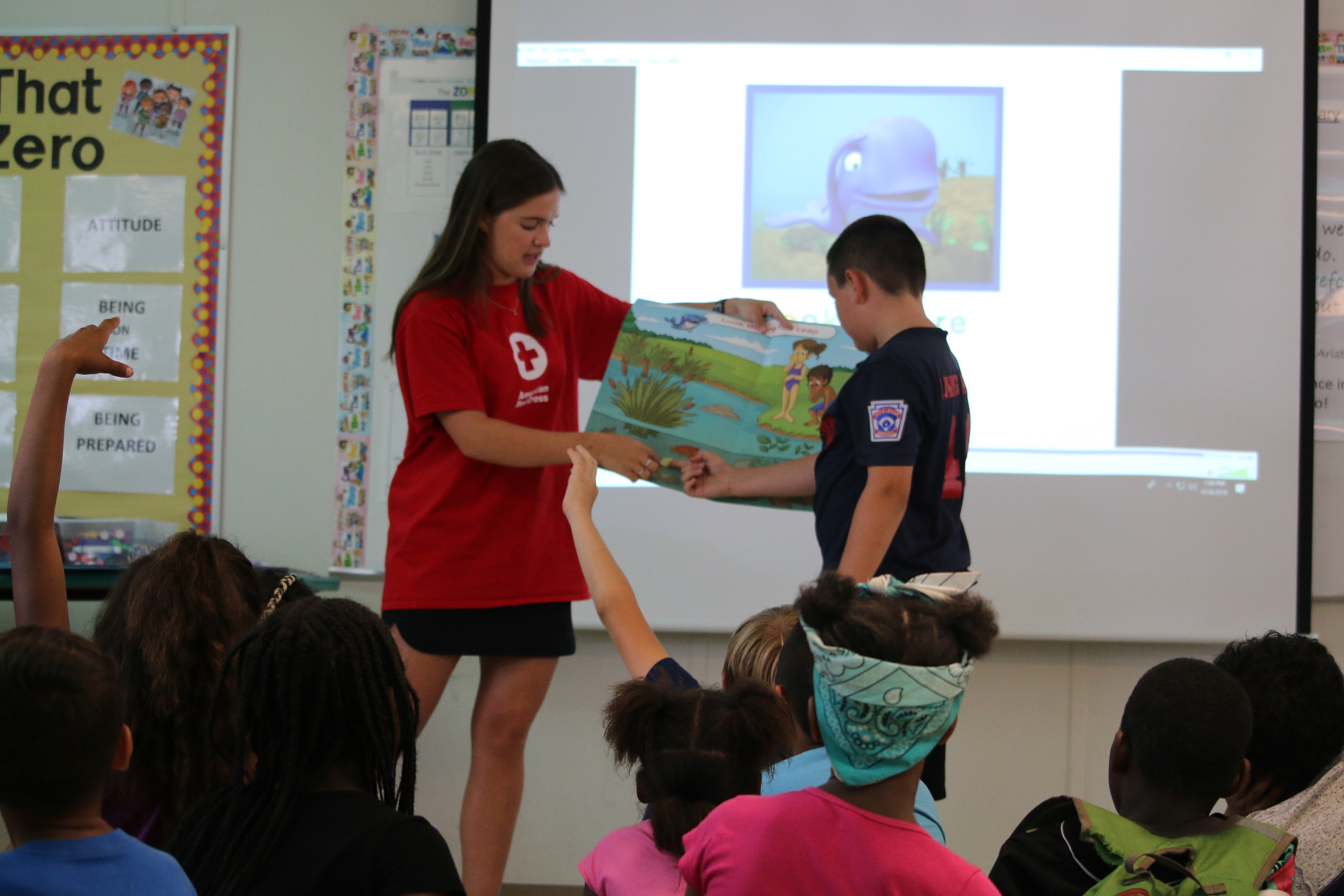 June 17, 2019. Eliza Shaw teaches water safety to youth at Summer Camp at Endeavour Elementary School in support of the Centennial Campaign program with Brevard County Parks and Recreation.
June 12, 2017. Children happily learning to swim as part of the Aquatics Centennial Campaign.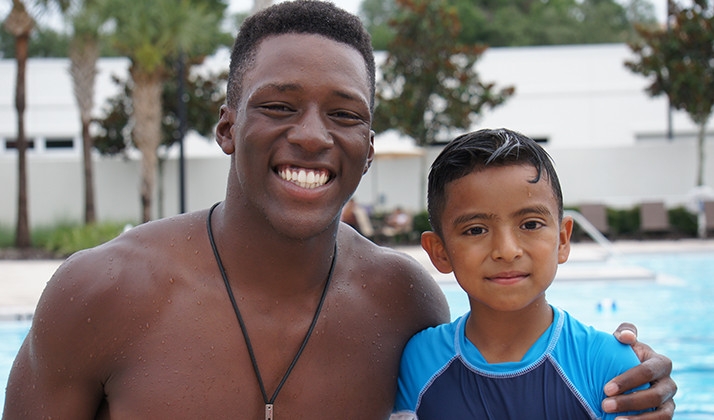 June 12, 2017. Gustavo San Martin, 7, poses proudly with Water Safety Instructor, Joseph Medina, after a swim lesson provided as part of the Aquatics Centennial Campaign.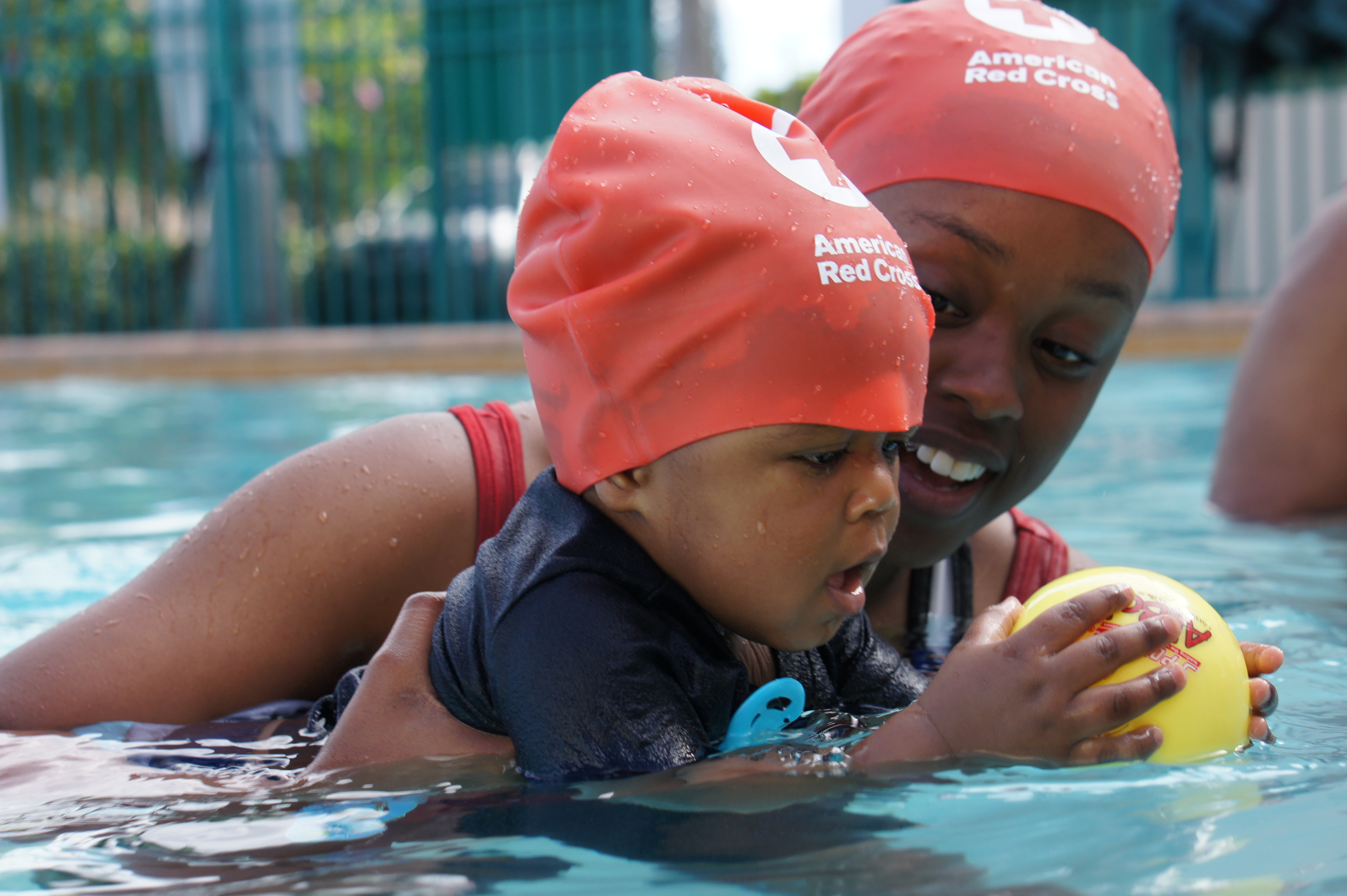 July 15, 2019. Parent and Child Aquatics classes help children become comfortable in the water and develop swimming readiness. Just as importantly, though, they teach parents and caregivers critical water safety knowledge and skills. Elijah Jackson, age 11 months, and mom, Ariel Hethingten, participate in the P-SWAP program in Opa Locka, Fl.
Helping Save Lives
A National Action To Reduce Drowning Rates
Launched in 2014, which marked our century of swimming safety education, the Red Cross Centennial Campaign began by working with its training providers with an initial goal to teach 50,000 more people in 50 selected cities across 19 states how to swim and urging people across the country to make sure that they and their families can swim.
We reached that goal and decided to keep going.
The Red Cross and its partners train more than two million people a year in swimming. The Campaign has helped increase our impact by more than doubling that initial 50,000 goal and is still going strong!
Are You Competent In The Water?
This work makes a difference. A national survey,* conducted for the Red Cross, shows that people believe they are better swimmers than they actually are. The survey found that while 85 percent of Americans said they could swim, only 56 percent of the self-described swimmers can perform all five of the basic skills that might help to save their life in the water.
This sequence of critical water safety skills, also known as "water competency," are the ability to:
Step or jump into the water over your head.
Return to the surface and float or tread water for one minute.
Turn around in a full circle and find an exit.
Swim 25 yards to the exit.
Exit from the water. If in a pool, be able to exit without using the ladder.
The Centennial Campaign heats up each year as summer gets underway, and millions of Americans head to the beach, pool, water park, or boating or fishing. Let's all make water safety a priority. Make sure both adults and children can swim and be safe in the water.
*The national public opinion survey was conducted for the Red Cross February 5-10, 2020 using ORC International's Online CARAVAN omnibus survey.
Centennial Campaign Highlights
Helping Tens of Thousands Gain Life Saving Water Competency
For the past century, the American Red Cross has helped millions of people learn to swim and be water smart. To honor our 100 years of water safety, we launched the Centennial Campaign - a multi-year action to lower drowning rates in communities where those rates exceed the national average or the numbers of drownings are high.

Significant milestones have been met — and we are still going strong! In the summer of 2017, we met our initial metric goals of delivering an additional 50,000 sets of swim lessons and training 500 more lifeguards and 500 more swim instructors — a full year earlier than expected.

As reported as of September 30, 2022, since our launch in 2014 we have

Delivered

120,496

sets of lessons (that's nearly 960,000 individual lessons!) to children and adults, teaching them to learn the life skill of swimming. These are families who likely wouldn't otherwise participate in this lifesaving training.
Developed

2,132

future lifeguards through Junior Lifeguarding.
Trained

2,774

lifeguards, water safety instructors and lifeguard managers.
Equipped

17,492

parents and caregivers with water safety knowledge and skill, with 697 of them receiving focused pediatric CPR/AED training, many resulting in certification.

See our State Listing below for a full list of our Centennial Campaign programs.
Staying Safer In, On and Around the Water
The Red Cross and its partners train more than two million people a year in swimming. The Centennial Campaign goal is to increase our impact by teaching more families in communities that are at the highest risk for drowning and hopefully inspire more people to sign up for swimming and water safety lessons. "We are so proud of the way our training provider partners have embraced the Centennial Campaign," says Connie Harvey, director of the Red Cross' Centennial initiatives. "Together, we are reaching children and adults who would likely not otherwise have the opportunity to access swim lessons and water safety education - which will no doubt help save lives."
Centennial Campaign Programs by State
Swimming & Water Safety Courses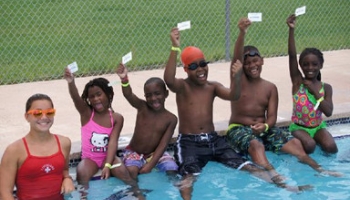 Learn more about some of the programs you can take advantage of:
Learn More About Water Safety